High pressure grouting pump for RC works
2017-12-28 16:48:14
Foundation pit support is widely happened during the grouting projects. The purpose and function of foundation pit support as the following:
1. Ensure the stability of soil around the foundation pit, while meeting the requirement of sufficient space in the basement construction. This is necessary for earth excavation and basement construction.
2. Ensure adjacent structures around the foundation pit and underground pipelines and other facilities in the pit support and basement construction is not damaged.
3. Through the water cut, precipitation, drainage and other measures to ensure that the foundation pit construction work surface above the groundwater level.


Usually following ways are widely used in the working site:

Grading excavation

Advantages
: only require stability; it is the cheapest price methord.
Disadvantages: Larger backfill earth.
Application: Open space, and no major buildings around the project.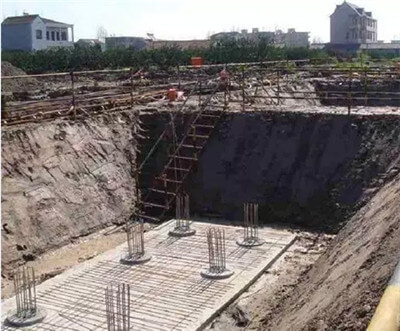 High-pressure jet grouting pile

High-pressure jet grouting is achieved by using jet grouting drilling and high pressure grouting pump.
Advantages: Compact construction equipment, small size, strong maneuverability, small footprint, and all machines vibration are small, the noise is also low, and the surrounding buildings will not bring the impact of vibration and noise pollution.
Disadvantages: a large number of mud discharge in construction, easy to cause pollution. For the formation of groundwater flow rate is too large, unfilled karst permafrost and soil heavily corroded soil, as the injection of slurry can not be solidified around the grouting pipe, should not be used in this method.
Application: It can be used in the construction of smaller projects.
This grouting pump can also used for RC works.


Soil nailing wall is a kind of slope supporting steadily. It is active embedding to increase the stability of slope and excavation of foundation pit and the slope remained stable. Anchor drill, shotcrete machine and grout pump is mainly used during this project.
Advantages: stable and reliable, easy use with a short construction period. The effect is better, the economy is good.
Disadvantages: poor soil quality difficult to use.
Applicable: Mainly used for better soil area.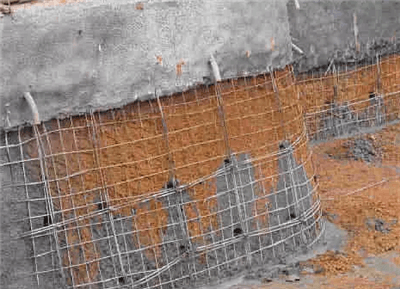 For more information about grouting pump for RC works and high pressure grouting pump for RC works, please email us: sales@leadcrete.com