Customize grout mixer and agitator for Philippines customer
2016-07-10 18:31:53
Leadcrete Colloidal grout mixer is a high speed & high-efficiency grout mixer. The combination of the colloidal grout mixer with a grout pump into a self-contained grouting unit, makes a very versatile and efficient piece of equipment. It could be used as a high speed mixer and agitator. The unit will rapidly and efficiently mix various types of grout which can include cement, bentonite and sand. It is specially designed for cement mixing and grouting in ground/underground engineering.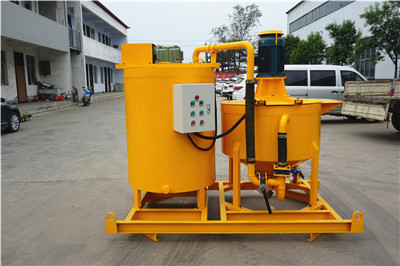 Recently 10 sets of customize grout mixer and agitator were delivered to our Philippines customer. Mixer capacity of the grout mixer and agitato is 400L and agitator capacity is 700L. colloidal grout mixer Philippines is highly durable, low maintenance systems designed to deliver maximum performance. Electric grout mixer is a unit. When delivery, the cement grouting mixer machine will be in nude, plastic film outside the machine. Colloidal grout mixer philippines is 3mins high speed grout mixer by using turbine.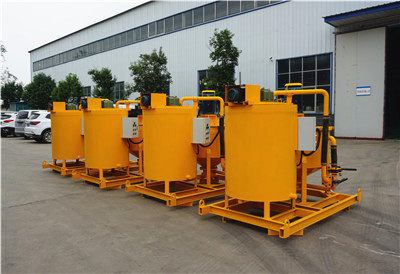 Normally the machine in the market takes about 8mins to mix 400L material. Colloidal grout mixer designed by us saves much time. It also ensures continuous pulping and working. Diesel power is quite suitable for place where electric power is not available.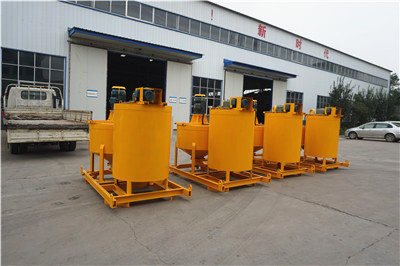 As a professional grout mixer manufacturer and factory, different tank capacity such as 300L, 360L, 400L, 500L and 800L etc. are produced. If above are all not suitable, we are colloidal grout mixer factory and surely OEM is available.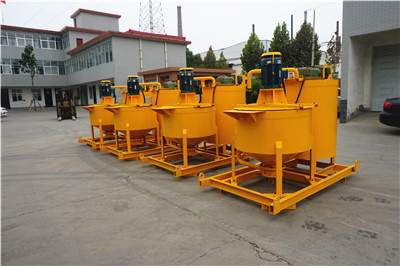 We design and export colloidal grout mixers around the world. We attach great importance to innovation to ensure that we remain at the forefront of the market and continue to provide the best products for our valued customers. Leadcrete has produced grouting pumps, grout mixer and agitators and many other mining and civil-related products for the global market for more than 20 years. Specializing in grouting equipment professional companies provide a full range of grouting mixers, mixers, grouting pumps and cement grouting equipment. Power and diesel engines are available to customers. For more details about customize grout mixer and agitator for Philippines customer, please send us an email at sales@leadcrete.com