Grout injector machine for sale in Philippines
2017-10-23 15:12:55
This versatile unit is designed to mix and pump neat cement or bentonite and most commercial pre-blended grout mixes. Grout injector machine for sale equipped with a 800L mixer tank and a 1200L agitator tank. The mixer and agitator are both made of stainless steel. Pump flow and pressure are adjustable. Pump output from 0-200L/min and pressure is 0-5Mpa (50bar). The unique design permits continuous pumping. High-speed vortex mixer ensures mix quickly and evenly. Well mixed mixture delivery into the agitator. Grout pump injects from the mixing drum (storage tank). This ensures a continuous mixing and grouting operations.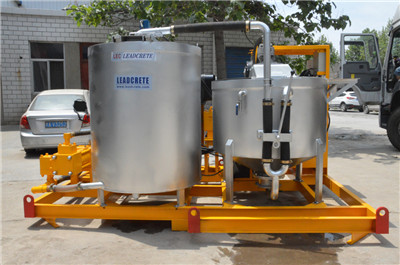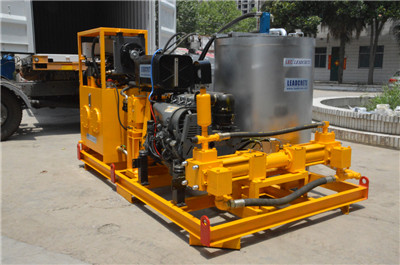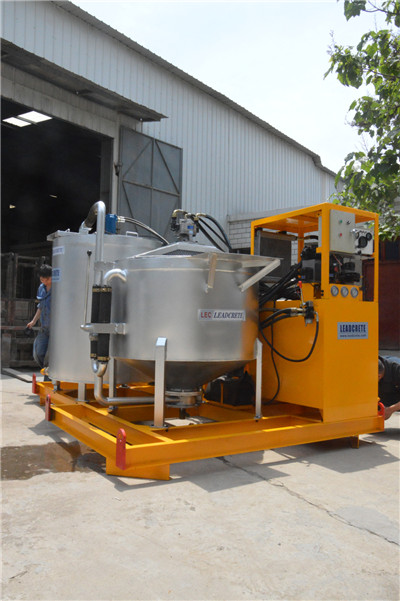 Mixer is equipped with baffles, bag breakers (for option) and variable speed high-efficiency paddles that provide rapid mixing. The tank outlet valves are large slide gates that allow the thickest materials to fall easily into the pump hopper. The holding hopper has an auger in it to keep the material thoroughly mixed while constantly supplying the grout pump with material for the continuous pumping operation. The grout pump is a variable speed, positive displacement, progressive cavity, piston pump. Operator controls are centrally located for efficient production. All components are easily accessible for operating, cleaning, and maintenance.

This versatile Philippines grout injector machine uses steel double acting pump, it is an ideal solution for applications requiring continuous high pressure.

Colloidal grout mixing plant is hot selling in Philippines. Philippines grout injector machine is full hydraulic ones. It is more steady and reliable. We focus on innovation grout injector machine in Philippines. Every complete system and individual piece of equipment we engineer is designed to help companies reduce hard costs for their projects.

For more information about China grout mixing and agitating station, please email us: sales@leadcrete.com.