Foam Concrete Heat Insulation of the Roof Construction Equipment
2021-07-10 20:39:19
Foam Concrete Heat Insulation of the Roof Construction Equipment
Zhengzhou Leadcrete foam concrete machine has high availability, and we have rich experience about foam concrete machine for roof insulation, According to a certain proportion foam mixed with water and then mixed with compressed air by the high-pressure pump; In the pipeline it form the high-density foam and meticulous, at last form the foam cement with the slurry in the pipeline.

The foam concrete, which made by foam concrete machine, is the knack mixed with cement mortar and especially the air volume by at least 20%. The poor, they have high controlled fluidity at the lowest possible cost, and for the best of their weight, they must have the best low-temperature properties. It can have a wide range of dry density, usually about 400kg/m3 to 1600kg/m3 and compressive strength range, 1 MPa to 15 MPa.
Foam injection, concrete vibrate, and it's easy to blast that equality that doesn't necessarily require. And it offers a high level of water, coolness, heat resistance and it has the best sound in the game.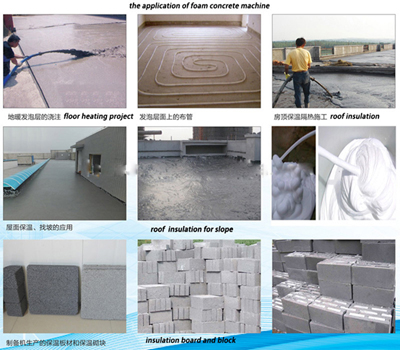 We also can do the project of foamed concrete roof for thermal insulation.
Floor heating is a new kind of heating which become popular in recent years. In the future, the proportion of floor heating would rise to 60%, so there will be a promising market. Foam concrete is made of foaming agent, cement and some other auxiliary materials which is mixed by a certain proportion.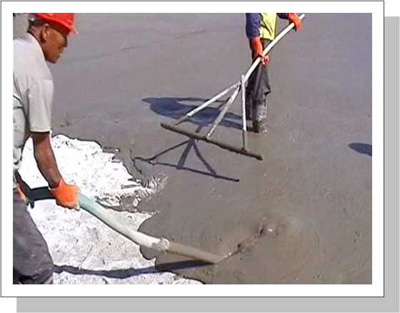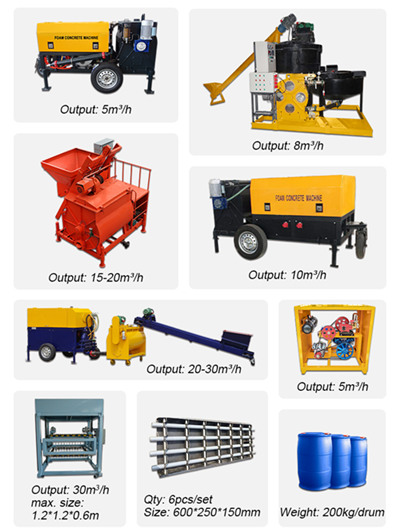 We are a professional foaming concrete machine manufacturer, we have several foaming machines to choose, if you are interested in our foam concrete machine, please contact us freely, sales@leadcrete.com.

Before we send quotation, please let us know the following items:
1. What project you will use the machine do? Wall, floor, roof, or other?
2. What capacity do you need? 5m3/h, 10m3/h, 20m3/h or other?
3. What materials do you use to make foam concrete? Cement, foam agent, water?
4. May I know what is your local voltage? 3phase, 380V, 50Hz is OK for you?
5. Do you mind to tell me you email address? So I can send you detailed info such as specifications and quotation.