New Diesel Grouting Mixer and Agitator
2021-08-11 20:47:13
New Diesel Grouting Mixer and Agitator
LMA300-650D is one cement grouting mixer and agitator, specially designed for continuous cement mixing and grouting in ground/underground engineering.


Diesel Grouting Mixer and Agitator with following features:
1. One-man operation.
2. Extremely fast mixing.
3. No seals to wear out from grout.
4. Simple grout transfer from mixer to agitator.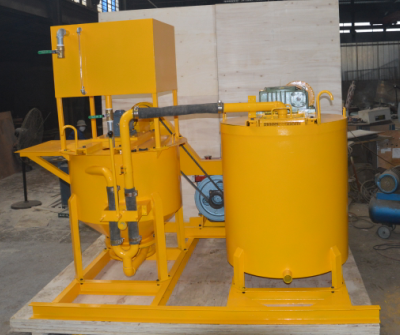 Diesel grout mixer and agitator is widely used during grouting projects, such as dam grouting, slope grouting, jet grouting etc. Diesel grout mixer and agitator could be also used for heavy construction: foundations, soil and building stabilization, tiebacks, soil and rock, marine and underwater grouting projects. Diesel grout mixer and agitator also used in mining and tunneling projects: tunnel lining, rock bolts, contact grouting etc.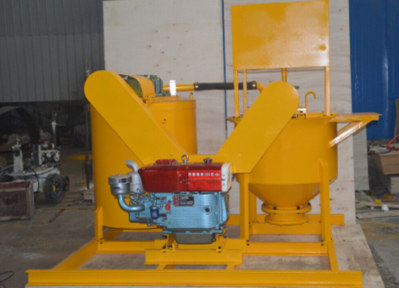 We are professional grout mixer and agitator manufacturer. LMA series grout mixer and agitator is a combination of mixer and agitator, it is specially design for continuous mixing. Fully uniform mixed and quickly made into mixed slurry.
Grout mixer and agitator capacity has 100L, 300L, 400L, 500L, 700L, 750L, 850L, 1500L etc. The cement grout mixer is powered by an electric motor or the diesel engine. Air motor type could be also produced according to your special request.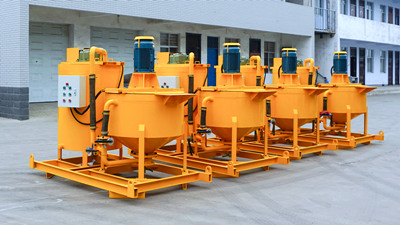 If you are interested in our grout mixer and agitator, please contact us freely, sales@leadcrete.com.

Before we send quotation, please let me know the following question:
1. Do you need mixer only or mixer with agitator?
2. How about the grouting liquid? Just water and cement? Any sand in?
3. How about the water cement ratio? More than 0.45: 1?