China customized industrial hose squeeze pump
2017-06-20 16:50:20
How do find one suitable type industrial hose squeeze pump? Whether could for customized. Leadcrete could meet your demands. Leadcrete LH series heavy-duty industries hose pump is a kind of peristaltic pump, which is suitable for handling aggressive, high viscosity, high density products, such as abrasive slurries, corrosive acids, gaseous liquids, sand/cement mortar, liquid accelerator, etc. And also is used for dosing pump with 1% repeat precision. Leadcrete also could customized industrial hose pump according to your demands.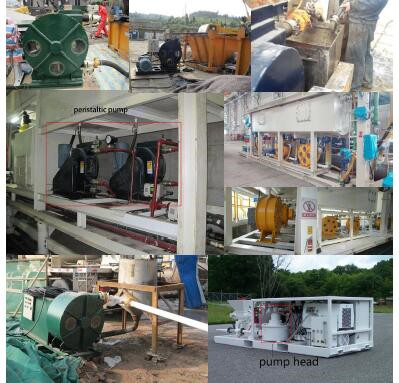 Leadcrete has customized tens types industrial hose squeeze pump for clients who comes different country different industry.
Leadcrete customize LH76-770B hose pump for grouting cement for Bauer Philippines the output is 14m3/h, mainly used for grouting cement and pumping water.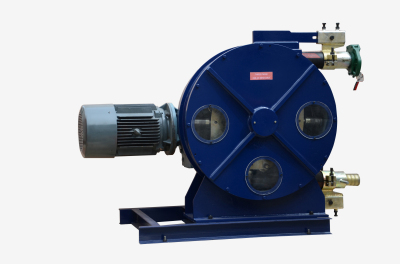 Leadcrete customize LH100-1050B hose pump for filter press machine for client from USA, the output is 54 m3/h, choose SEW gearbox and use stainless steel couplings mainly work with filter press machine;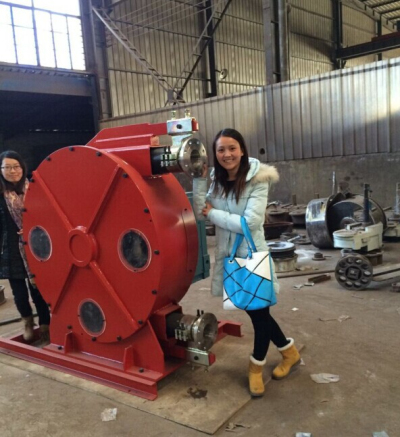 Leadcrete customize LCP20H-E hose type concrete pump for Indonesia customer for pumping concrete, the output is 20m3/h, with hopper to storage concrete slurry, more convenient.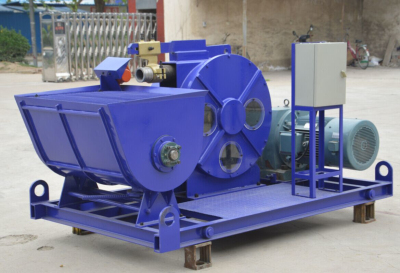 If you also want one customize industrial hose pump, please help us confirm the following points:
1. What's material will you pumping or grouting or pouring or spraying?
2. What's the max. aggregate size of the material?
3. What's the output do you demands?
4. What's the conveying distance do you want?
5. Regards the voltage, 3 phase, 380v, 50HZ is ok for you? If not, please tell us what's the voltage in your local.
Pick up phone, call to +86-15903613994 for more information and factory price.
Open email, send to sales@Leadcrete.com for suitable type and factory price.
Waiting for you!!! http://www.Leadcrete.com/peristaltic-pump/