Piston mortar spraying pump application

LMP50/40 piston mortar spraying machine is a product for spraying and delivering cement mortar and self-mixing mortar. It is widely applied to spray various kinds of mortars. It can deliver and spray various kinds of mortars which diameter are from 0 to 6 mm and be used for delivering the field mixed mortar on the job-site, with strong power, high universality and wide application. The vertical height of pumping is up to 50m, the horizontal distance up to 100m. LMP50/40 mortar spraying machine is a kind of piston and ball controlling pump, and the conveying line, piston and cylinder is specially designed and processed, so this machine is workable for high-pressure grouting/spraying mortar (the mixture of sand: cement: water).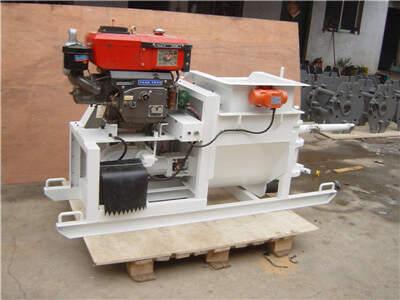 Piston mortar spraying pump application can spray evenly, continuously and efficiently. It has high cost performance, strong reliability, low wear of piston and long service life. It is equipped with continuous mixer, can achieve continual operation. It can be used in the building, the external wall spray plaster, used in road and bridge, tunnel, water conservancy, underground engineering pore pressure grouting. And it is successfully used in sealing, strengthening, stabilizing of rock and soil, tunneling, building hydro-power project, etc. and also used for spraying mortar in construction and 3D Panel, etc.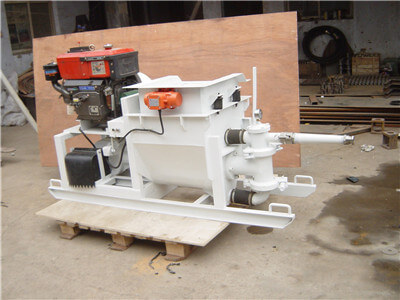 Detail application of piston mortar pump reference:
1. In building engineering, it is used for horizontal and vertical transportation of mortar.
2. In chemical industry and papermaking industry, conveying slurry raw materials and waste materials.
3. In the power plant, the use of fly ash slurry
4. In national defense, used for grouting and revetment, civil air defense engineering and mine tunnel construction.
5.In highway pavement maintenance, grouting is used for cement pavement collapse.
6. In water conservancy projects, it is used to reinforce the dam.
7. In metallurgy, steel and other industries, it is used to maintain grouting for blast furnace and other equipments.