Multi-function application of LD-N1 plastering machine
LD-N1 plastering machine is a small-size, dry-mixed mortar transfer pump, which is suitable for materials less than 2mm, such as mortar that can be pumped, putty, paint, coating materials and things alike. LD-N1 can be your spraying machine if it is equipped with our small-size air compressor, spray gun or relative accessories.LD-N1 is composed of many independent components. The volume and handy design facilitate the transportation of the machine.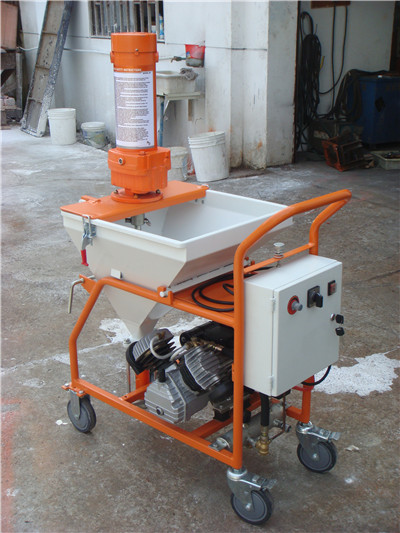 LD-N1 is also a multi-function mortar sprayer machine, can be sprayed with a variety of domestic production of the decorating putty and high concentrations of anti-corrosion paint, paint, glue and so on. Among them, if the grain by 100 mesh paint with a spray gun to achieve the effect of atomization. If the daily work of 9 hours, putty powder spray area can be of 1500-2000 square meters and latex paint spray area can be of 2800-3200 square or so. If you want to know more, please feel free to contact us.