High pressure grout plant used in dam construction project

Grout plant comprising colloidal mixer and storage tank with integrated injection pump, with externally-powered hydraulic drive. The universal mixing and injection plant was specially developed for the application in the geothermal area, including for grouting geothermal probe bores and cavity filling using the related special construction materials. High pressure grout plant is widely used in the following field:
Dam construction
1. Anchor injection
2. Rock injection
3. Bottom injection
4. Cavity filling
5. Jet drilling

Colloid Mixer uses Colloidal Mixing Technology. Colloidal Mixing Technology is used in industry for such applications as the hydration of cement slurries, the breaking down of bentonites or the bacterial breakdown of sewage sludge by microorganisms.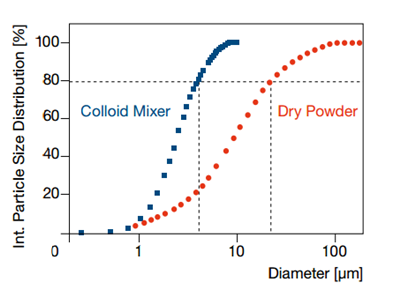 Storage tank also called agitator. Electric motor uses low speed 30-35rpm.The slow stirring paddle with electric motor can prevent settling out and removal of air bubbles.
LGP500/700/100 PI-D high pressure grouting station is widely used in dam construction project. Mixer volume500L, agitator volume 700L, pump flow0-100L/min and pressure 0-50bar. Diesel engine is widely suitable for power lack working site.
Grout station is also successfully used in Jordan for dam construction project.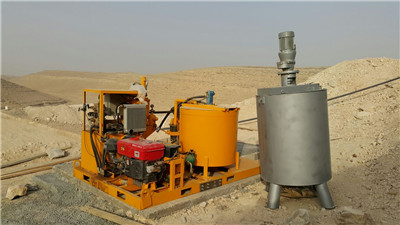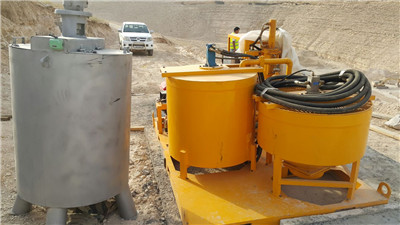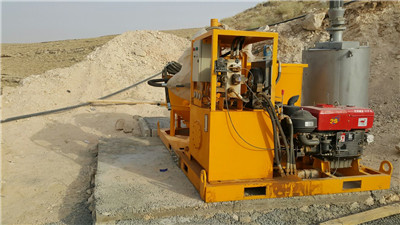 For more information high-quality and user-friendly high pressure grouting machine, please email us: sales@leadcrete.com.