Easy lawn hydroseeder used for slope greening

Hydroseeders are widely used in high-speed road slope protection, embankment biological protection and large-scale green space reconstruction.
Easy lawn hydroseeder working on site step as the followings:
1. Before we start, we should clean the slope firstly. Generally use tools to remove the gravel, pumice, dangerous rock to make it flat.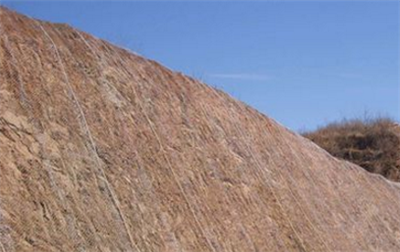 2. Hit the bolt. Choose an anchor rod length is about 1-2m. Its function is two fixed slope and easy to hang the net. If the slope is too steep, then it will be hanging crossbar.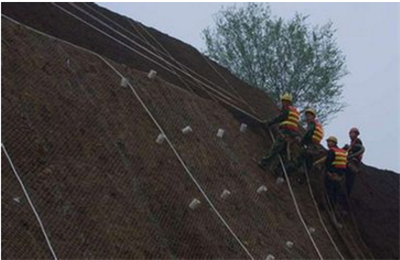 3 .Hang up the net. Usually we use barbed wire or three-dimensional net. If there are ditches on the top of the slope, net is better put under the ditch to prevent landslides. When hanging net, upper side slope leaves 20-750px, the bottom leaves 500px. Net and net overlap 1-2 cm with U-shaped nails or wire;

4. Spray the substrate mixture by using hydroseed for sale. Spray from the front way: from top to bottom, from left to right way. Avoid spraying from the down to up. Finally, spraying the mixture of planting soil, pulp or wood fiber, water retaining agent, adhesive, grass stir evenly. Thickness of about 0.5-25px or so.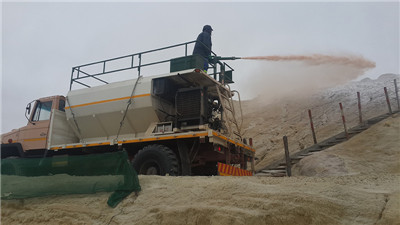 5. Cover non-woven fabric (16 ~ 18g / m2)
After spraying, cover the slope by using non-woven from top to bottom. It is conducive to moisture, anti-scouring. Nonwoven fabric density requires 15-18g / m2

6. Maintenance management: the main work is spray, irrigation, fertilization and pest control.

7. Uncoated the non-woven. After 10-20 days and grass come out on the slope, if the non-woven fabric is not degraded, using artificial methods to open non-woven fabrics, conducive to plant growth.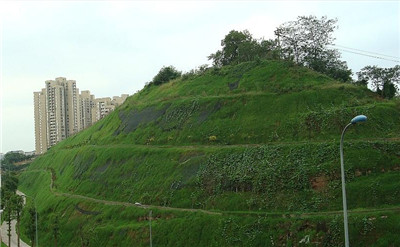 For more information hydro seeder equipment, please email us: sales@leadcrete.com.