Popular grouting pump
2016-12-17 10:47:45
LGM130-20 popular grouting pump is a small piston grouting pump, single cylinder double acting universal pressure grouting machine, durable, the piston grouting, small volume, low pressure and high displacement.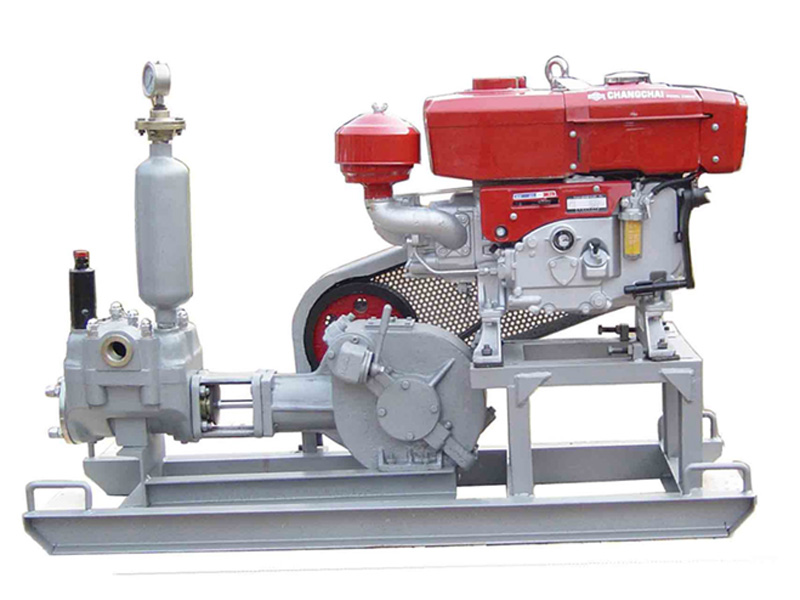 The working principle and structure
When diesel engine rotation, with a crank connecting rod with a V belt drive reducer, make in the end of the crosshead do reciprocating motion of piston, pump piston within the cylinder head through the thread into the crosshead piston, piston reciprocating motion, making pump cylinder around two positive pressure suction cavity appear alternately, linked to the suction line of pulp mouth performance for a row action, four seats and stuck in the middle of the steel ball, composed of four one-way valve, a plasma absorption and plasma absorption tube connected to valve open, at the same time, and discharge plasma tube connected to valve closed, thereby rely on atmospheric pressure; Valve discharge plasma, the two opposite, slurry under the action of the piston has a plasma discharge tube.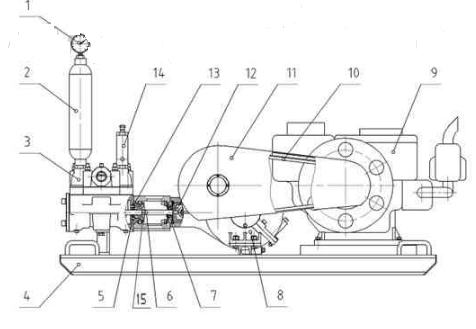 1. The pressure gauge;
2. The buffer;
3. The pump head;
4. The machine frame;
5. 20 x35x8 v-shaped sealing ring;
6. The piston rod;
7. 20 x40x10 skeleton oil seal;
8. Reducer;
9. Diesel engine or motor;
10. V belt;
11. The belt cover;
12. The crosshead piston;
13 "O" type sealing ring 75 x 5.3;
14. The relief.