Peristaltic pump supplier in South Africa
2017-04-19 16:49:00
Leadcrete supply peristaltic pump in South Africa. South Africa contractor Magdi told us they need peristaltic hose pump for mining project. Lead Equipment Co., Ltd. is a leading supplier of industrial peristaltic hose pump in China.
Lead Equipment Co., Ltd. company LH series industrial hose pump / peristaltic pump is a kind of peristaltic pump, which is suitable for handling aggressive, high viscosity, high density products, such as abrasive slurries, corrosive acids, gaseous liquids, sand/cement mortar ,liquid accelerator, etc. And also is used for dosing pump with 1% repeat precision.
LH Series Hose Pumps include LH10, LH15, LH25, LH32, LH38, LH50, LH65, LH70, LH100, etc.
Based on the excellent work principle, the work pressure can reach 1.5MPa and the output can be 40 cubic meters/ hour. Our industrial hose pumps are widely applied in South Africa.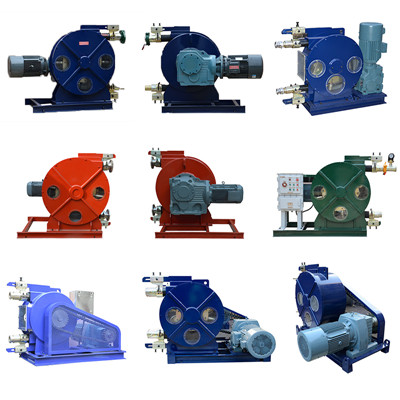 Application of industrial hose pumps:
Construction - cement, coatings, spray concrete, brick and roof tiles, colourants and aggregate.
Chemical – corrosive acids, and bases.
Textiles – fibres, dyes and additives.
Pint and pigments – dispersion mill feed, pigment and latex transfer.
Water and wastewater treatment – lime, kalic, sodium hypochlorite, ferric chloride and sludges.
Printing and packaging – varnishes, inks, coatings and adhesives.
Mining and mineral separation – tailing slurries, sludges and reagents.
Ceramics and glass – fine china.
Breweries – yeast, diatomaceous earth, Flocculants, stabilizers,filter press feed.
Food and beverage – CIP applications, Wine, brewery, dairy, bakery, flavourings and additives.
OEM – versions available for system Suppliers.
Features of industrial hose pump
High quality.
Flexible performance.
Wide range of applications.
Self – priming with high suction.
Dry – running.
industrial hose pump is reversible.
No metal to metal product contact.
Fluid contained within the hose.
Easy maintenance, low, cost, short down time.