Use of foamed concrete for trench reinstatement

Traditionally excavations were filled using granular materials, usually crushed stone. The major problem with such materials is compaction. Not only is it impossible to achieve full compaction during reinstatement, but problems occurring at the edges of trenches where the compactor will not fit.
In 1991, the New Roads and Street Works Act was passed in Britain, which laid down new specifications for the reinstatement of openings in highways, and also included a specification for the use of foamed concrete as a backfill material.
Foamed concrete has many advantages over traditional materials, for trench reinstatement:
1. Foamed concrete sets quickly, so final re-surfacing is possible in a matter of hours.
2. The use of foamed concrete is highly cost effective in terms of both labor and equipment.
3. Test has shown that foamed concrete does not suffer significantly when subjected to a freeze-thaw cycle.
4. Since foamed concrete needs no compaction, there is no need for any of the compactors. This is important, since frequent use of such tools can cause vibration related illnesses among the workers.
From all the work conducted so far, it is clear that not only is foamed concrete a suitable alternative to the traditional granular backfill materials, but it is also significantly better, providing a more stable, longer lasting reinstatement.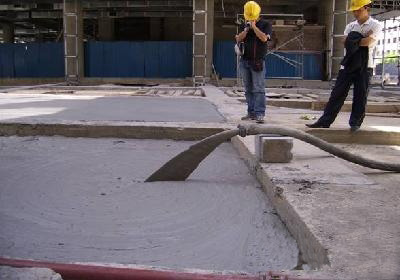 Leadcrete is one of leading manufacturer of foam concrete making machine in China. We can supply many models which can meet your different requirement, no matter CLC foam concrete block, backfill, external wall insulation or roof insulation. If you want learn more about our foam concrete machine, please send email to us, our email address is sales@leadcrete.com.